Keep your dog safe in Home/Car/Van/Boat/RV and more.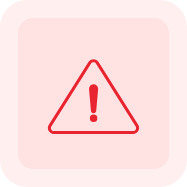 Summer is Cruel. Especially For Pets.
Summer is right around the corner, holding dangers to your loved ones. Every year hundreds of dogs are rescued from boiling to death, and many died this year after being left alone in home, car, RV, etc.
Peace of Mind for You and Your Pet
Do you want peace of mind when leaving your pet in your RV for an extended period of time? Do you want to ensure your pet's comfort and safety? Waggle's Pet Monitor has you covered!
Monitor temperature, heat index, humidity, and more - all from your phone to ensure your pet's comfort wherever you are!
Waggle Temperature Monitor comes with built-in Verizon 4G cellular data to monitor Temperature and alert you via App, Text & Email about any potentially unsafe conditions for your pet in an RV, Car, or Home. No Wi-Fi is needed.
Worry Less, Happy More!
Activate the Life Saver Combo in 3 Steps

Money Back Guarantee
Waggle Pet Monitor comes with a 21-day refund policy and 1-year warranty.
FAQs